Prices of products and services fluctuate all the time. It's almost always the simple economics of supply and demand.
But how can we take advantage of price drops after we've made a purchase? Depending on the merchant's policies, we could either:
Request a refund for the price difference
Cancel the purchase (if it's refundable) and repurchase it at a lower price
Realistically, not all of us monitor prices after we've completed an order. It's a hassle to keep track of, and we could be unaware of the store's price protection policies.
Fortunately, there are tools out there that can do this automatically for you.
Paribus
For general purchases online, Paribus tracks price drops through the receipts you receive in your email inbox.
If it detects a price drop, the platform files a claim automatically on your behalf. Once the merchant issues a refund, Paribus charges a 25% fee of the refund.
Since I wouldn't have known of the price drop anyway without Paribus, the result is still a net savings.
While saving $12.05 is nothing to shout of over the span of one year, hey, it's still money saved without lifting a finger.
Paribus also tracks many popular merchants at the time of writing, such as:
Amazon.com
Macy's
Best Buy
Target
Staples
Walmart
GAP
J.Crew
Autoslash
AutoSlash tracks your car rental reservations to monitor price drops or by applying discount codes.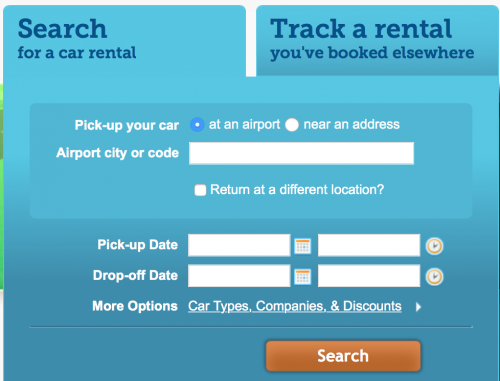 Best of all, the service works for major car rental companies in the US (some with footprints around the world) such as:
Alamo
Avis
Budget
Enterprise
Hertz
National
Sixt
Silvercar
You can track car rental prices via two methods. Either:
Make your reservation through AutoSlash, who would then rebook the reservation if there's a price drop; or
Track a rental you've booked elsewhere (directly from a car rental company)
I usually take advantage of the many promotional codes that are available for Hertz or Avis, which greatly reduce prices.
So I was curious to see if AutoSlash could beat what I thought were already deeply discounted rates.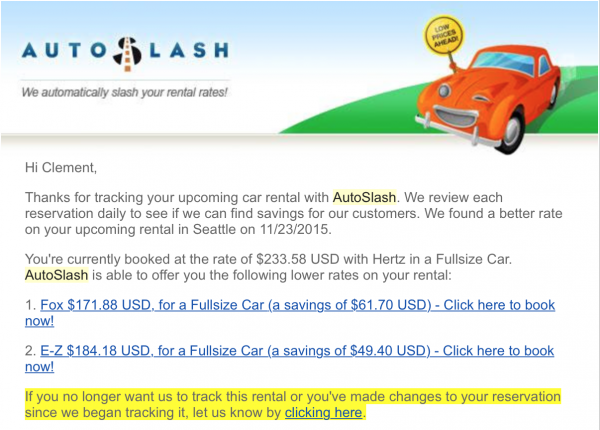 And they did!
For less popular cities in the US, they weren't able to beat the rates I found. But as always, YMMV.
Yapta
Though Yapta touts itself as an airfare and hotel room price tracker, in reality, the latter is only available through its paid corporate service.
Its free service only tracks airfares, and emails you alerts whenever it detects price drops within a threshold you specify.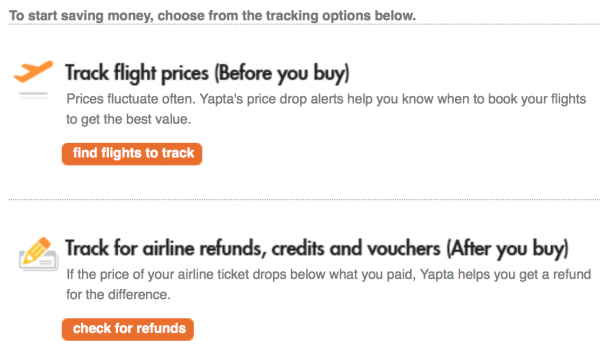 Unfortunately, this service isn't automatic like Autoslash and Paribus. You'll have to remember to manually track the airfare you just purchased by visiting Yapta.
In addition, airlines often charge change fees, which may make your savings moot if the price drop is not substantial enough.
TripBAM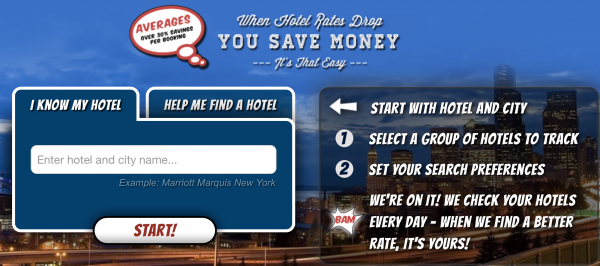 To track a drop in hotel rates, TripBAM is an option you may consider.
You can choose to track hotel rates within a particular area, or a specific hotel you've already booked.
Since it only tracks in USD, you'd have to convert the local hotel's currency to USD and enter it with TripBAM. You may then choose to receive email alerts whenever the price drops more than what you specified.
TripBAM also only tracks prices of major chains and popular local hotels, so you wouldn't be able to track hostels or smaller boutique hotels.
In Conclusion
Many online platforms exist to track the price drops of products and travel-related services you've purchased.
While some are more hands-off than others, even those that require manual input are worth considering for the potential savings they can bring.
Which among of these tools have you used and liked?
(Visited 538 times, 1 visits today)